Specifications
Part Number
Unmodified Bosch
Size: 2200cc (209Lb/hr) @ 3bar, Impedance: High (8.8Ohms), Plug: Denso, Top O-Ring: 14mm.
Spray Pattern: Wide Cone
Spray Direction: Straight
INJ-139
 
This injector is a Bosch CNG Injector (Compressed Natural Gas), and is not designed for use with liquid fuels. While it is commonly used with Unleaded/E85 without issues, no warranty will be honoured for any injectors that have had liquid fuels through them.
 
Injector Deadtime Chart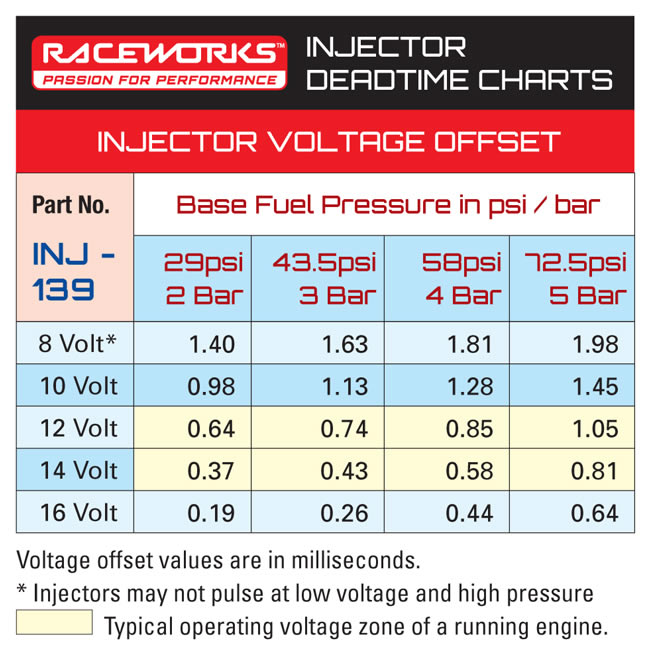 FLYWHEEL POWER FIGURES (ESTIMATED) PER INJECTOR
| | | |
| --- | --- | --- |
| Normally Aspirated Gasoline | 380HP | 280KW |
| Forced Inducted Low Boost Gasoline | 315HP | 235KW |
| Forced Inducted High Boost Gasoline | 340HP | 250KW |
| | | |
| Normally Aspirated E85 | 275HP | 210KW |
| Forced Inducted Low Boost E85 | 225HP | 170KW |
| Forced Inducted High Boost E85 | 240HP | 180KW |